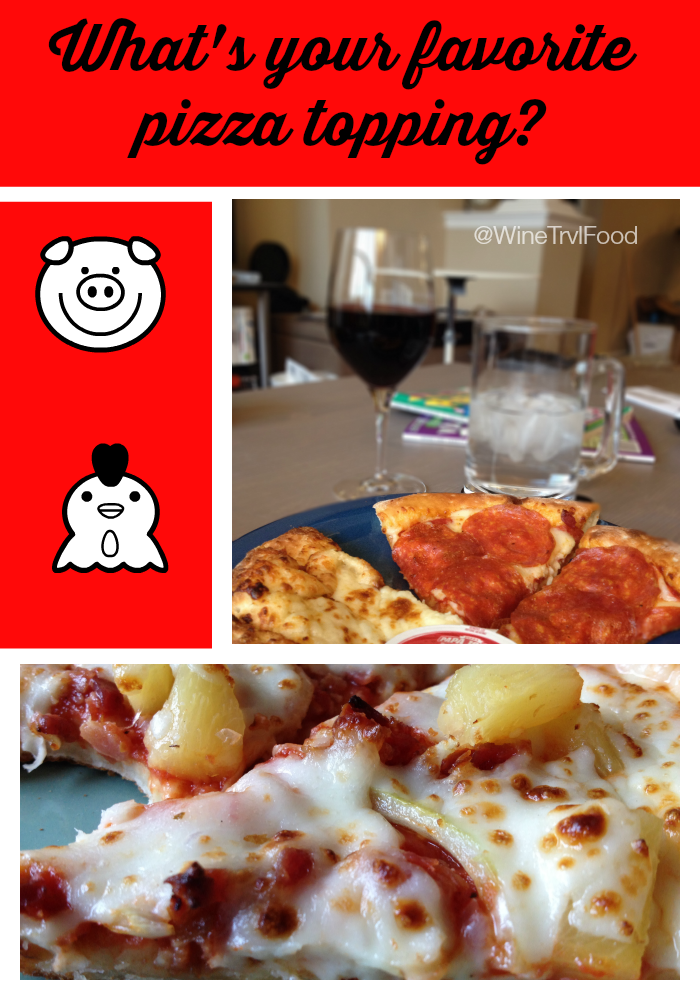 Every Thursday in our home is pizza night. We don't always order the exact same thing, but we do have some favorite pizza toppings.  We mix it up once in a while.  My husband, however, is a picky eater, so we don't get too crazy.  We do have the Buffalo Chicken Pizza from Papa John's once in a while, but mostly we get pepperoni.
My favorite pizza is Hawaiian from Papa Murphy. Actually, I like just about any thing from there, but since they don't deliver and I'm lazy, we usually get something from Papa John.
While my husband was away on a business trip, I decided to get a little crazy with my pizza night.  My combo was pineapple, onion, and bacon.  It was OK, but I think the water content of the pineapple and onion made the pizza soggy.  Next time I'll just get one or the other.
Favorite Pizza Toppings: Random at its finest
Back in my single days, I once tried an onion, bell pepper, pineapple pizza.  It wasn't bad, actually.  It's not easy to find that perfect combination that will satisfy my random taste buds.  Sometimes I want salty, meatiness. Sometimes I want savory and sweet veggies.
Favorite pizza toppings: Tried & true
When it comes right down to it, I really shouldn't stray very far from the basics. Pepperoni pizza is all kinds of awesome.  I mean the popular combinations are popular because they have withstood the test of time.  Don't get me wrong. I enjoy fancy pizza from fancy Italian restaurants everyone once in a while.  In Sacramento, we would get pizza from Hot Italian and it would never be pepperoni.  I think one time I had one with honey on it.
So, what do you do? Do you try a new combo every now and then? Or do you just stick to the tried and true?  What are your favorite pizza toppings?