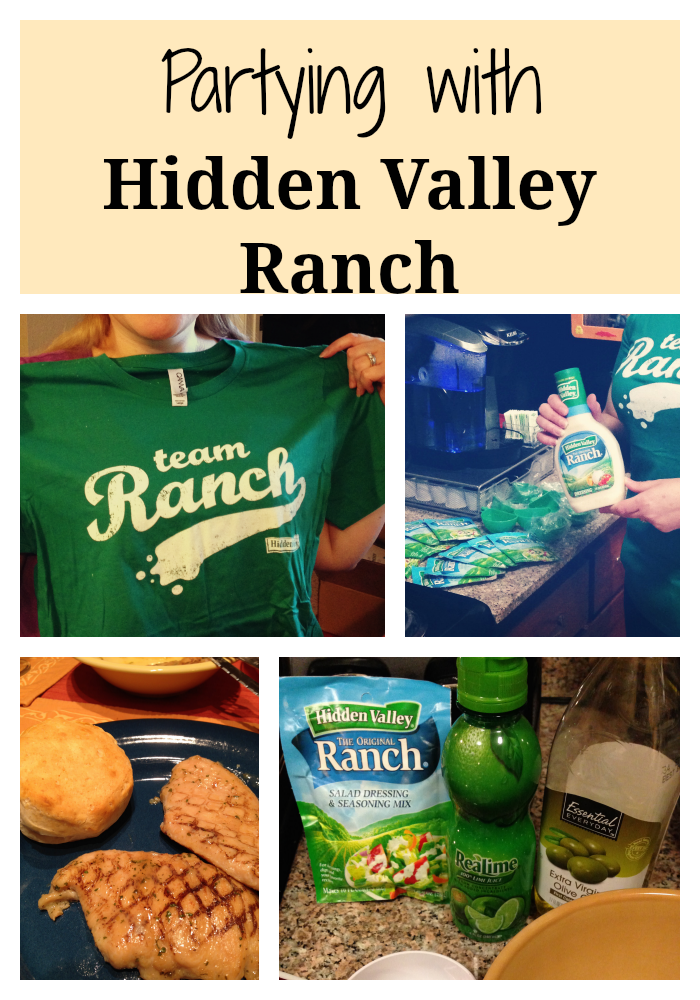 I'm always looking new recipes to include in my repertoire. My husband is a super picky eater. He doesn't like mashed potatoes or rice. How can you not like rice? Anyway, you can see how challenging it is to find something we both like, much less is healthy.
So, when got the opportunity from Crowdtap to host a Hidden Valley Ranch party, I was so happy. He loves Ranch Dressing!
The party came with a few recipes. We tried out the grilled chicken, but I modified it a bit. We don't have a grill and all I had in the house was some frozen pre-cooked chicken breasts. So, I grabbed an oven safe dish, doused the chicken in the olive oil, lime juice, and Ranch Dressing and put it in the oven.
He loved it! It smelled wonderful while cooking too. I served the chicken with some refrigerator biscuits. I think next time I will cut down on the olive oil. The recipe is meant to just marinate the chicken, not cook it in the mixture.
My friends loved it too. We ate chicken and biscuits, drank wine and laughed about silly things that happen in the kitchen…like my plumbing fiasco a few weeks ago. It's gross. Don't ask. One of my friends said she had never used a packet of Ranch Dressing before. She only had dressing from a bottle. I remember a time before the dressing came pre-made. You could buy a special carafe to make it in with a Hidden Valley logo on it. When it finally was sold already made in the stores, it changed food as we know it. Ranch dressing was no longer relegated to special events. It could be had every day.
So, I asked my friends what other recipes or foods would be good with a Ranch Dressing boost. See the notes above. What do you think would be good with a packet of Ranch Dressing in the recipe?