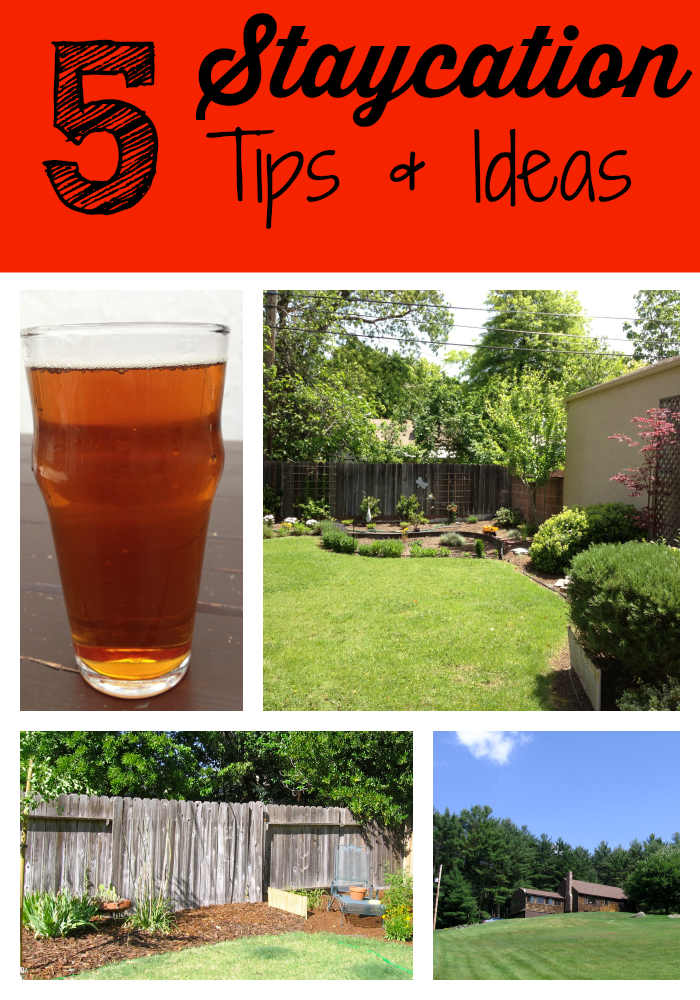 Sometimes, you need a break, but you don't have the time, or the money, to go anywhere exotic and far away.  Enter the staycation! I've included a few staycation ideas to help you plan a mental getaway this summer or any time of the year, really.
Staycation tip one: No chores
That's right.  Don't do any chores.  OK, maybe make your bed if it really bothers you like it bothers me, but otherwise, forget cleaning and scrubbing.  Just relax.
Staycation tip two: Go out to eat
You don't have to go somewhere fancy with white linens on the tables, just don't cook and try somewhere new.
Staycation tip three: Think like you're on vacation
Remember how you felt when you were on the best vacation of your life?  Try to put yourself into that mindset again.
Staycation tip four: Go see that place in town
You know what I'm talking about…it's that museum, team, fair, or touristy thing you've wanted to check out, but never found the time or the visitors from out of town to be your excuse.
Staycation tip five: Read a book, spa it up, or indulge
Do something indulgent.  Sit on the couch and read a book all day.  You don't need a beach as an excuse to read a book. Give yourself a spa day.  Sit on your patio and have a glass of wine. Have a movie marathon, but call it a film festival. Wear a robe.
Staycation ideas with kids?
There are so many things you can do: camp in your back yard, camp in your living room (no campfires though), have a family game tournament (board, video or otherwise), create a water park in your front yard…Looking for things to do in your area?  This blog post has a list of different ideas across the country.
You don't have to set aside a whole weekend for your staycation. It could be a day or even just an evening.  When I was single and living in San Francisco, a friend of mine and I used to pretend to be tourists after a long day of work.  We would go down to Pier 39 and wander around with the tourists, have dinner at some random restaurant we happened upon, and looked in the shops at the trinkets for sale.
What would you do on a staycation?